Meetings & Congresses
36th ESVS Annual Meeting Rome 2022
EGA managed the 36th Annual Meeting of ESVS (European Society for Vascular Surgery) at the La Nuvola Conference Centre in Rome from 20 to 23 September 2022. A significant international conference occupying an exhibition area of over 250m2 with 34 exhibitors and 40 sponsors.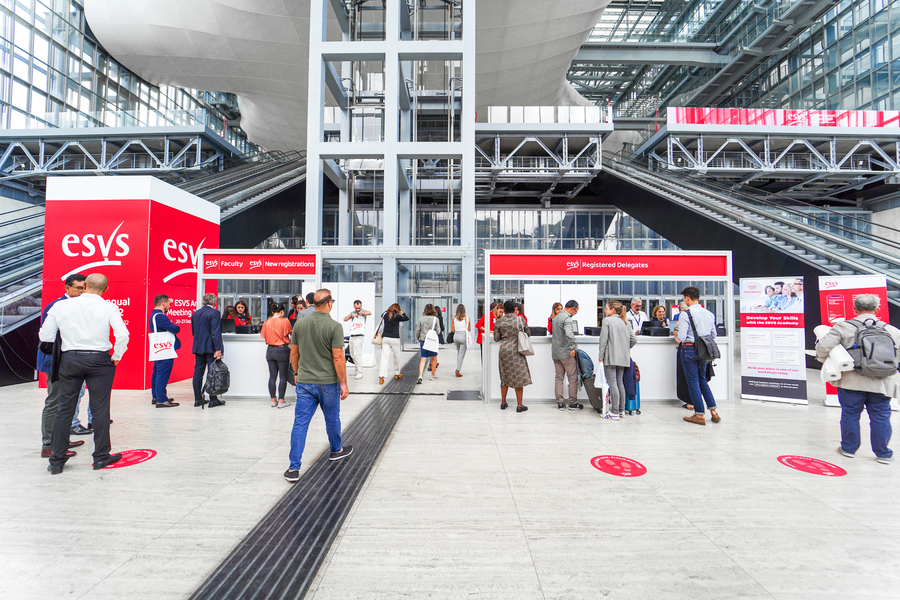 1,697 people took part in the conference, with almost 100 linked remotely, and 355 members from the faculty, guests, speakers and press; 89% originating from Europe and the remaining 11% from around the world.
Four days of training with 46 workshops, 12 Industry Symposia and 2 Focus Groups, besides the many opportunities created for interaction and dialogue between participants.
36th ESVS Annual Meeting Rome 2022 · 36th ESVS Annual Meeting Rome 2022 · 36th ESVS Annual Meeting Rome 2022 · 36th ESVS Annual Meeting Rome 2022 · 36th ESVS Annual Meeting Rome 2022 · 36th ESVS Annual Meeting Rome 2022 · 36th ESVS Annual Meeting Rome 2022 · 36th ESVS Annual Meeting Rome 2022