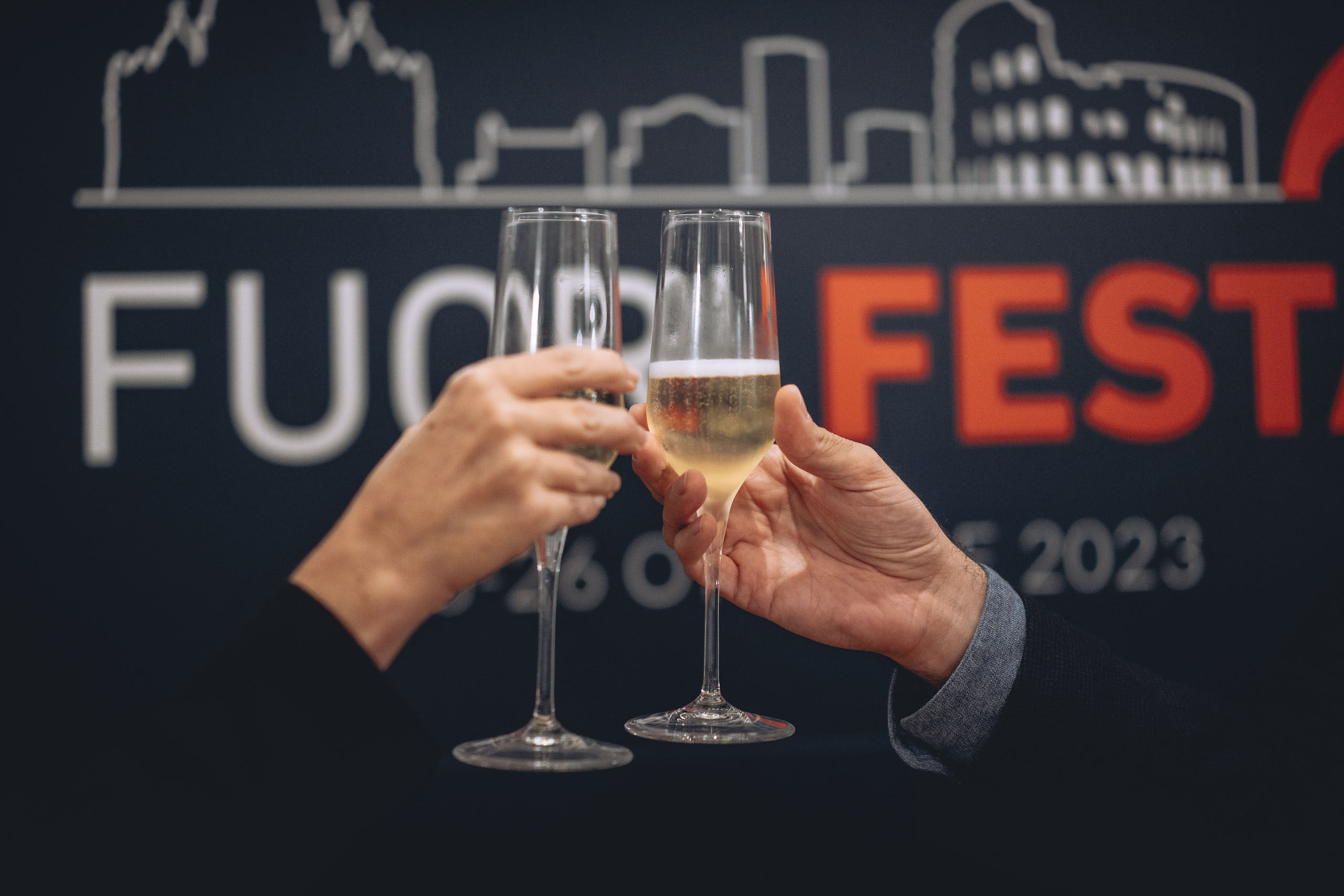 Expo & Live Events
Fuori Festa 2023
Panel
---
Cinema, TV Series and AI
Press Junkets
---
of upcoming films
Aperitifs
---
with guests and music
Panel
---
Cinema, TV Series and AI
Press Junkets
---
of upcoming films
Aperitifs
---
with guests and music
Fuori Festa 2023 is the first edition of the Rome Film Festival's "Fuori Salone". A collateral event, which took place at the St. Regis Rome from October 18th to 26th, 2023, aimed at cinema enthusiasts and involving well-known faces from the Italian film and television scene. An exclusive panorama of magical moments with national and international guests, discussion panels, meetings with the press, aperitifs, and exclusive dinners.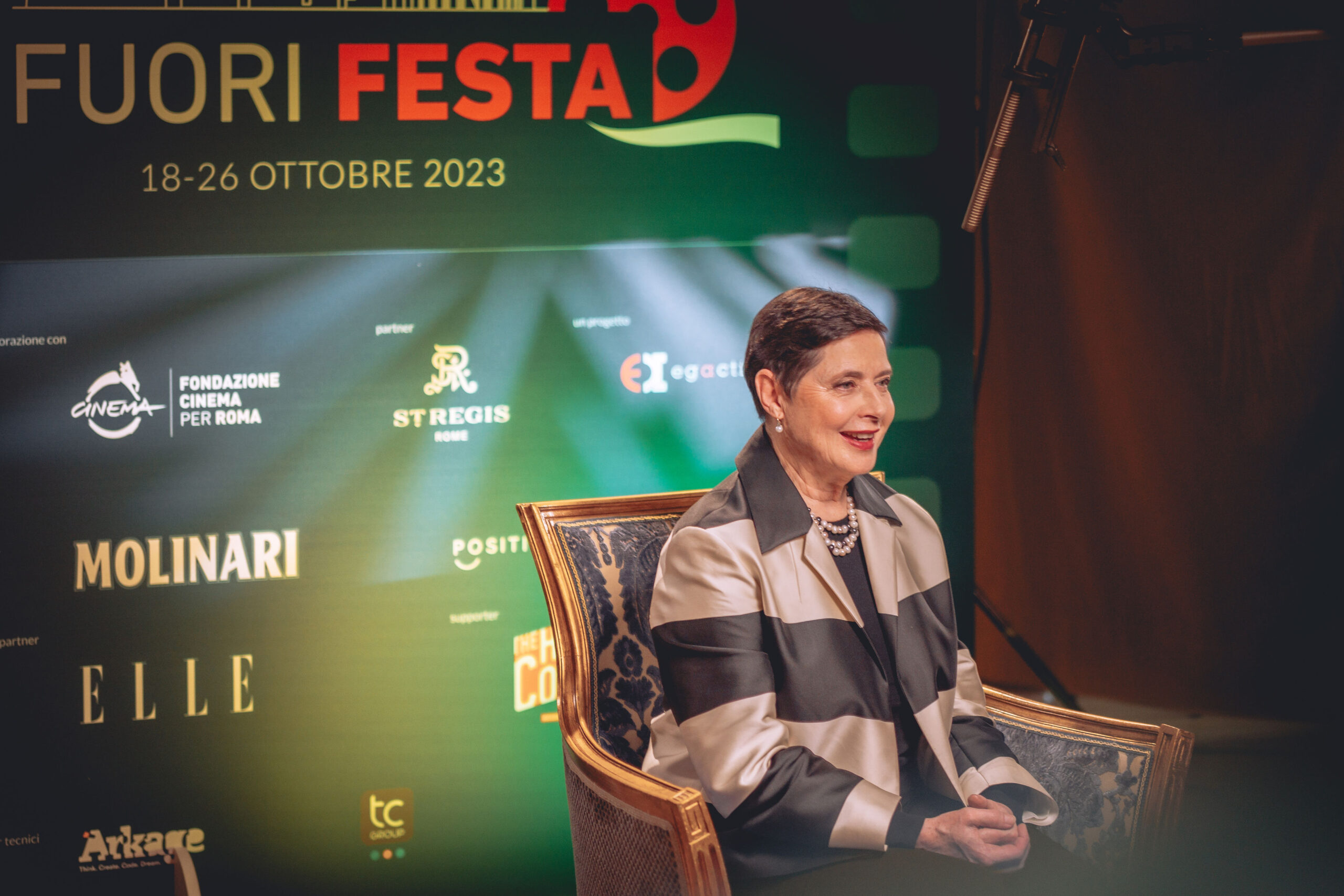 At Fuori Festa, we had the pleasure of hosting Press Junkets and Roundtables of important upcoming films including:
"C'è ancora domani", the directorial debut of Paola Cortellesi and the opening film of the 18th edition of the Rome Film Fest. The cast included Valerio Mastrandrea and Emanuela Fannelli.
"Maria Callas Lettere e Memorie – Monica Racconta Maria" a documentary with Monica Bellucci in the role of Maria Callas
"Cento domeniche" with and by Antonio Albanese.
The iconic actress Isabella Rossellini, who received this year's Lifetime Achievement Award, was also present at the event.
Fuori Festa 2023 · Fuori Festa 2023 · Fuori Festa 2023 · Fuori Festa 2023 · Fuori Festa 2023 · Fuori Festa 2023 · Fuori Festa 2023 · Fuori Festa 2023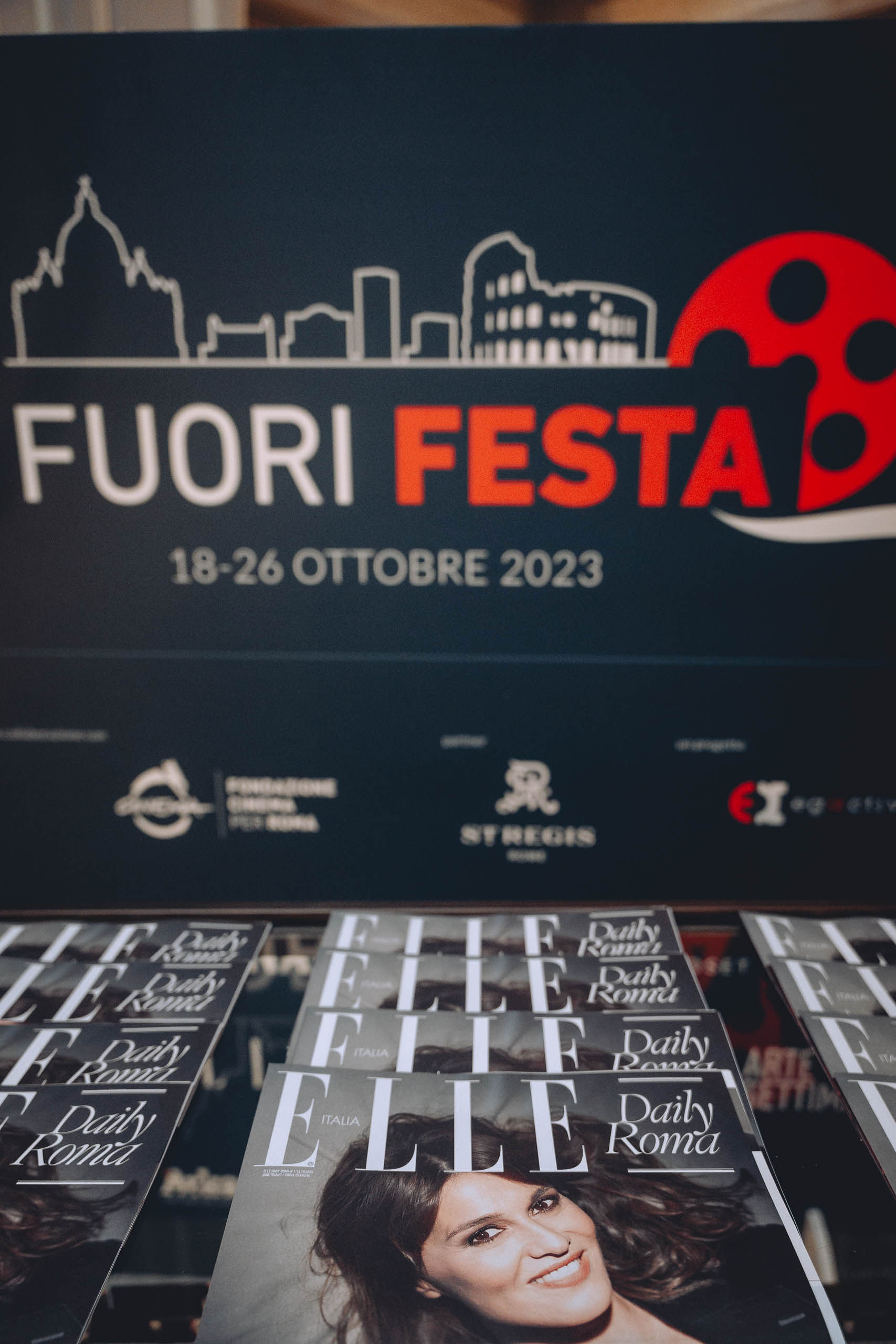 A calendar full of cultural events and meetings through 6 different panels and talks where authors, directors, actors, journalists, and prominent personalities discussed the dynamics that will characterise the future of Cinema.
Egactive promoted 3 panels under the coordination of author Annalisa De Simone.
"TV series. A threat to cinema?" Moderated by Rai writer and author, Andrea Di Consoli, who talked about cinema and TV series with actress, Lucrezia Guidone, and writer and screenwriter, Peppe Fiore.
"The films of the future: theatres, broadcasters or platforms?". Professor and Il Foglio journalist, Andrea Minuz, talked with Strega Prize-winning writer and screenwriter, Francesco Piccolo.
"Cinema and TV series in the age of artificial intelligence". Moderated by professor and Il Foglio journalist, Guido Vitiello, in a conversation with jurist, Ferdinando Tozzi, producer and actor, Francesco Siciliano, and Arkage CEO, Pasquale Borriello.
Immaginaria Film Festival also participated with a panel with very topical themes: "How to break the Crystal Ceiling", moderated by journalist Alessia De Antoniis and attended by Elena Rossi (co-director of Immaginaria Int. Film Festival), Domizia De Rosa (President of Women in Film, Television & Media Italia) and with testimonies by actresses Angelica Giusto, Susy Laude and Francesca Valtorta.
Elle chose our spaces for its TALK with ELLE: Piera Detassis held a dialogue with Paola Cortellesi, along the presence of Riccardo Iacona, journalist, and Giulia Minoli, president of the Fondazione Una Nessuna Centomila.
Finally, Hot Corn held an aperitif talk in the Lumen bar of the St. Regis Rome, hosted by Andrea Morandi and Brando Pacitto, with music by Filippo De Carli and the presence of numerous young actors and actresses.